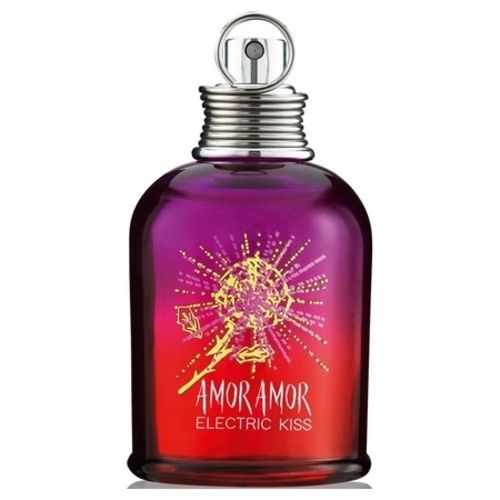 Amor Amor Electric Kiss, new Cacharel fragrance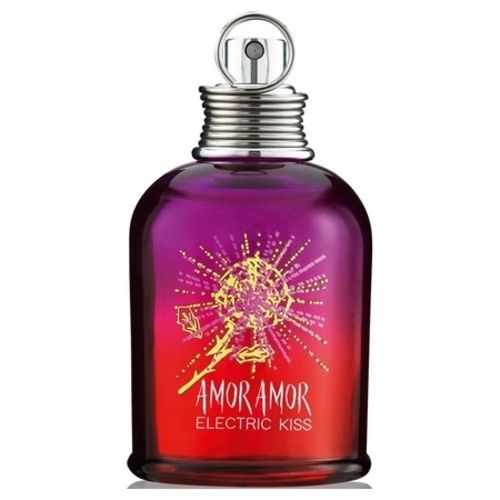 Amor Amor Electric Kiss by Cacharel, when love electrifies your daily life
Perfume is an irresistible accessory of seduction. There is no equal for highlighting femininity and invited to come together. Consequently, many are the fragrances to speak to us about love… Among the most emblematic juices of this register, Amor Amor occupies a place of choice, since its creation in 2003. Building on its success, and like many bestsellers perfumery, it has already been reinvented many times in various limited editions. Once again, he is writing a new page in his history. More electric than ever, he becomes Amor Amor Electric Kiss .
The bottle of Cacharel becomes more electric!
Let's start by discovering the pretty box containing the new Amor Amor Electric Kiss perfume by Cacharel… Its packaging immediately announces the color, and a yellow flash emerges at its top, like a sign indicating that a heavy electric charge. is locked inside this box. The rose of Cacharel, for its part, is very present. A pledge of passionate love, this time it is electrified with a yellow shower, while standing out from a pink and purple gradient. These same colors are also present on the bottle of Cacharel. The set retains the silhouette of the very first Amor Amor, in the shape of a bell. The vaporizer cap of Amor Amor Electric Kiss, meanwhile, is traversed by a spiral of silver metal.
Amor Amor Electric Kiss, incisive and sparkling notes
As its visual suggests, Amor Amor Electric Kiss is a fragrance that is not made to go unnoticed. Therefore, it immediately announces the color in its top notes, daring a vegetal and spicy association.
Rhubarb is the first ingredient here to reveal itself. Quickly spiced with pink pepper, it reveals all the ardor of the Cacharel woman. Then, after having aroused our curiosity, Amor Amor Electric Kiss softens with floral notes, more feminine and romantic. Amor Amor Electric Kiss combines sambac jasmine and rose, two ingredients very popular with perfumers. In this sense, this perfume becomes more traditional. Little by little, he invites us to come together and plunges us into a warm embrace. Its comforting breath ends with a duo of amber wood and patchouli.
Amor Amor Electric Kiss, an eau de toilette for passionate and determined women
As you will have understood, Amor Amor Electric Kiss perfume is aimed at all women who are not afraid of anything. It gives off a powerful scent that is just as explosive as the visual of its bottle suggests. Amor Amor Electric Kiss is for all women who love to make men's hearts vibrate and who are not afraid to challenge everyday life and integrate new adventures into it. Amor Amor Electric Kiss intensifies the seductive power of Cacharel's fragrances. He seems to have an electrical pulse within him that nothing and no one can resist. You have been warned, with Amor Amor Electric Kiss, the temptation is made to succumb!