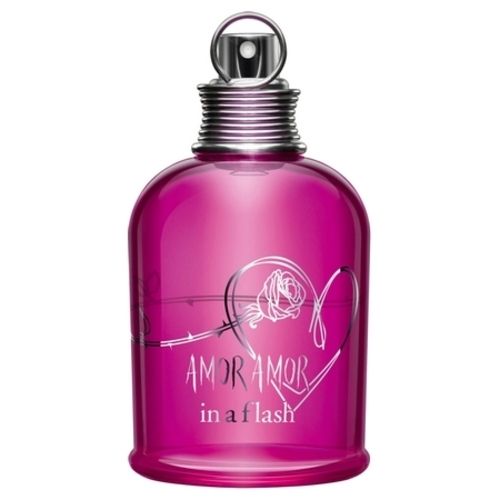 Cacharel perfume Amor Amor in a Flash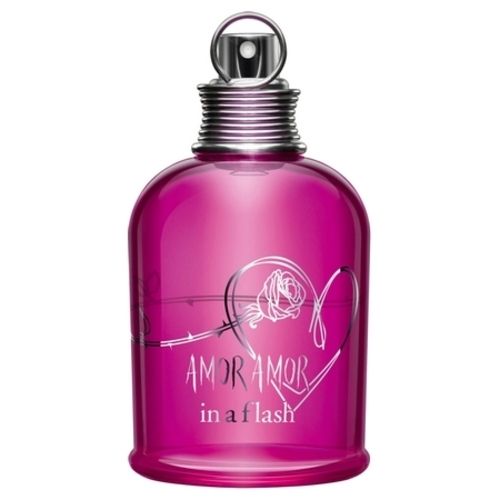 Amor Amor in a Flash perfume, love at first sight
The Cacharel brand was founded in 1962 , thanks to Jean Bouquet, a tailor from Nîmes. He set up his small clothing workshop in Paris and mainly created pants for women. Romantic, floral, light and ultra feminine, Cacharel is a brand that asserts its freedom. The brand's first fragrance, developed in 1978 and released in 1985, "Anaïs Anaïs", is a timeless success that has gone far beyond our borders. In 2013, Cacharel once again surfs the wave of love with "Amor Amor in a Flash".
Amor Amor in a Flash and the love story of the Cacharel brand
"Amor Amor in a Flash" follows the success of " Amor Amor" released in 2003 , which tells us the story of a wonderful love at first sight. In 2010, the Cacharel brand continues on the register of love with "Amor Amor Absolu", intended for all those who believe in eternal love. In 2011, Cacharel presented "  Amor Amor Forbidden Kiss  ". Here, the kiss and forbidden games take precedence in this ultra gourmet composition. Finally, the saga continues with "Amor Amor In a Flash" which evokes the first kiss.
Amor Amor in a Flash, the wonderful mix of flowers and fruits
"Amor Amor in a Flash" takes off on the fruity and sweet notes of apple and apricot. Flowery and feminine, the heart of "Amor Amor in a Flash" is composed of jasmine then enhanced with cinnamon, a spice that is both sweet and sweet. The base is greedy and ultra sweet thanks to the presence of caramel. The sandalwood warmly envelops everything. "Amor Amor In a Flash" is a gourmet fruity and flowery fragrance, a concentrate of desire that we love to unpin like a pomegranate that contains great love …
Discover the new perfume Amor Amor in a Flash by Cacharel…

Amor Amor in a Flash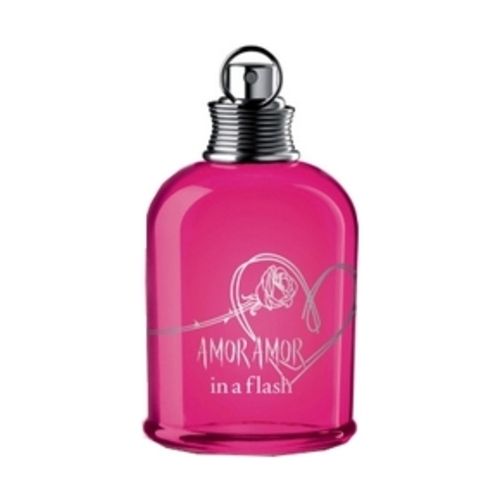 Buy Cacharel Amor Amor in a Flash perfume on Fragrenza Perfumes.
Amor Amor represents the love seen by Cacharel: pure, total, unconditional.
Amor Amor is a concentrate of envy, a small grenade you unpin to make great love explode.
An attractive and gourmet fragrance, flowery and fruity … for a passionate, spontaneous, and sparkling young woman.
Amor Amor in a Flash Perfume
The new scent is Carolina Herrera inspired perfume by the sensations of the first kiss after forbidden love, love at first sight, and all the other moments that accelerate your pulse.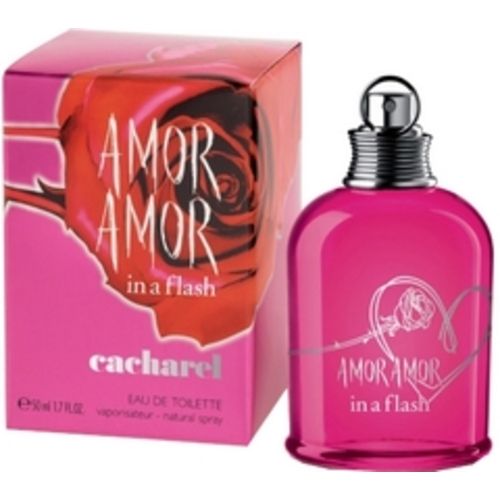 The composition is bold, young, fresh oriental, and fruity, perfect for spring. It opens with fruity aromas of apples and apricots. The delicate jasmine petals blend into sensual and spicy tones of cinnamon. The base is made of Sandalwood and Caramel.
Women's Perfumes
Olfactory family: Floral – Fruity
Head note: Apple, Apricot.

Heart note: Jasmine, Cinnamon.

Base note: Sandalwood, Caramel.

Find it at the best price at our perfume partner: Amor Amor – Fragrenza Perfumes as well as all Cacharel perfumes .