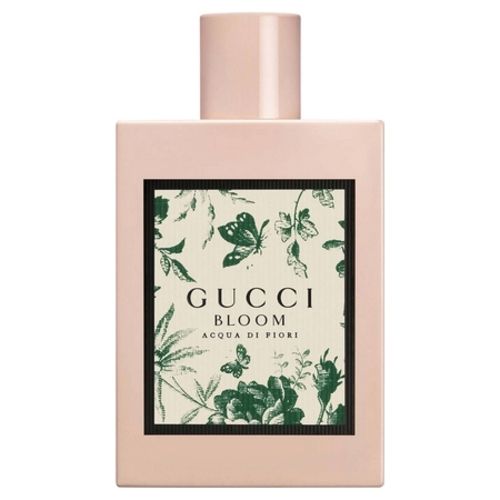 Focus on the Gucci Bloom Acqua Di Fiori perfume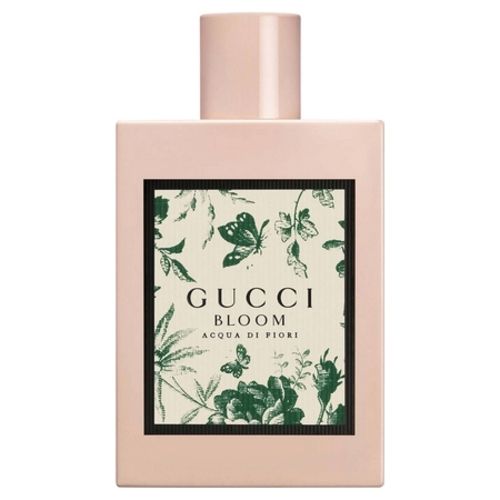 The new Gucci Bloom Acqua Di Fiori Eau de Toilette, romanticism at your fingertips
Initially, the Gucci brand was a small boutique of leather goods, located in Tuscany. Gucci creations combine Italian luxury with the refinement of the equestrian world. Gucci bags quickly go around the world and among the fans, we note Grace Kelly or Jackie Kennedy. It was in 1982 that the Gucci brand launched into perfumery with Eau de Gucci, but it was not until 1993 that the brand really entered the world of perfumes with the second version of L'Eau de Gucci. . In 2017, Gucci presents an ultra floral fragrance, and we could not be more romantic with Gucci Bloom Acqua Di Fiori .
Gucci Bloom Acqua Di Fiori Eau de Toilette, a dazzling floral
Regarding the release of Gucci Bloom, the artistic director of the Gucci brand, Alessandro Michele affirms "I wanted a very rich white flower scent, a daring scent that transports in a huge garden full of flowers and plants, an abundant bouquet. ". Gucci Bloom Acqua Di Fiori presents here a new chapter in the history of Gucci Bloom. The addition of green Galbanum and delicate blackcurrant buds brings the freshness of its young petals as well as a slight aquatic note to Gucci Bloom. Made as a tribute to the authenticity, vitality and joy of women, Gucci Bloom Acqua Di Fiori Eau de Toilette wonderfully captures the intoxicating scent of a lush garden teeming with flowers. The precious nectar is contained in a lacquered bottle, reminiscent of porcelain, with powdery pink shades, bottle which incorporates the main codes of its elder. Nevertheless, he has here, a large label printed Green Herbarium.
Green and floral notes at the heart of Gucci Bloom Acqua Di Fiori
The composition is once again signed by the great perfumer Alberto Morillas. Gucci Bloom Acqua Di Fiori Eau de Toilette takes off on the intense green freshness of green galbanum associated with the blackcurrant bud, offering a sweet freshness. The heart of the fragrance is as romantic as it is feminine and combines tuberose, a natural tuberose harvested in India, with extracts of jasmine buds, obtained through an exclusive extraction method giving the skin a green scent and fresh petal. , and with lightly powdery floral tones of Quisqualis indica, a plant that is collected when the flower blooms and gradually darkens, changing from white to pink, then to red. Finally, the base is delicately sensual and harmoniously blends sandalwood with white musks, leaving a breathtaking trail.
Great success of the Gucci brand, Gucci Bloom is a romantic and ultra feminine fragrance , which marks the revival of the Gucci house. Faced with its success, Gucci has chosen to present a new version with Gucci Bloom Acqua Di Fiori Eau de Toilette. This fragrance is dazzling and combines flowers of great beauty.