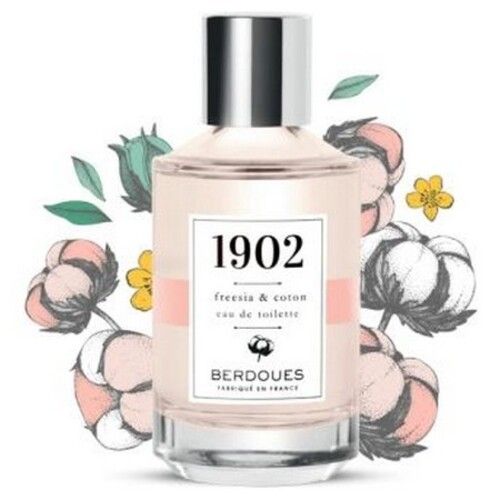 Freesia & Coton, The feminine and fragrant dream of Berdoues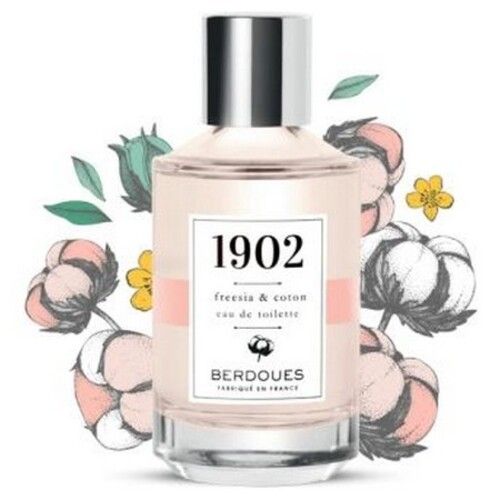 Freesia & Coton, Berdoues plunges us into a cottony cloud
If Toulouse is known for its Place du Capitole or its huge aviation center, this is also the birthplace of the Berdoues family . Directed today by Sophie Berdoues, the eponymous brand has several dozen fragrances to its credit, as well as a history more than a hundred years old. Generation after generation, the Berdoues have passed on an unparalleled love for smells and unparalleled traditional know-how. Today, Berdoues has therefore decided to pay tribute to all this heritage, through an olfactory collection called 1902. Focus on the new essence of this assortment: Freesia & Coton, a fragrance similar to an "immaculate bouquet of white and fresh flowers ".
Freesia & Coton, the fragrance of radiant and luminous femininity
Freesia & Coton is a light and airy fragrance, designed for all free women, managing to live each day with optimism, in a playful way. This immaculate bouquet is like a beautiful spring day, as the breeze still cools the face but the sun gradually warms the skin. Freesia & Coton begins with a sparkling, fresh and tangy alliance of bergamot and mandarin. This citrus accord is immediately awakened by a spicy touch of saffron. Then, all the femininity and romanticism of this composition reappear with a generous bouquet of white flowers. Freesia, rose and jasmine become one. It is also at this moment that the cotton wraps the whole thing for a softer and more comforting result. At its base, the fragrance Freesia &
The timeless femininity of the Berdoues bottle
Freesia & Coton de Berdoues comes in a cylindrical glass bottle, from which we cannot say which period it belongs to. As timeless as you want, this container reveals its femininity in a soft pink juice. These heavy glass walls, proof of all its refinement, lead to a more modern chrome cap. A white label bears the name of this perfume, as well as that of the brand, and its founding date: 1902. On its cardboard box, many flowers are drawn in pencil. Colored in pink, green and soft yellow, they exude a spring spirit, in accordance with the fragrance contained inside this packaging.
Berdoues offers us a dive into its history
If the date 1902 appears roughly on its label, it is quite simply because the Freesia & Coton perfume pays tribute to the creation of Berdoues. It all started four generations ago, thanks to the ambition and passion of Guillaume Berdoues. Hairdresser and barber, he decided to make his own Eau de Cologne. The success was immediate! However, the initial freshness of Freesia & Coton is reminiscent of the Eau de Cologne of yesteryear. The added touch of originality comes from Sophie Berdoues, the founder's granddaughter, with a limitless creative vision.