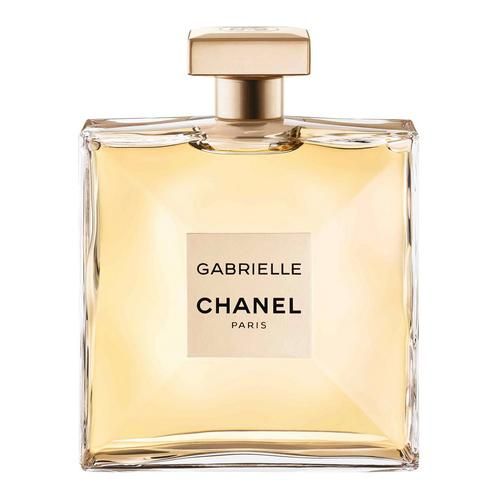 Gabrielle the new CHANEL perfume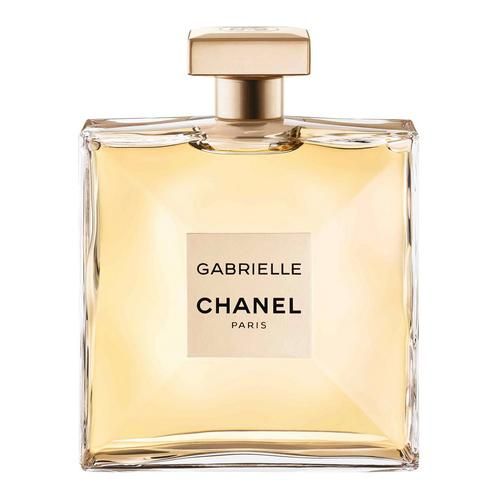 Gabrielle, the new Chanel tribute feminine fragrance
In this year 2017, the house of Chanel has just announced the release of a brand new fragrance named Gabrielle. You will understand, through him, it is a question of paying tribute to the creator of the sign. In fact, this fragrance is rather inspired by Gabrielle Chanel during her youthful years, even before she was known by the nickname Coco. With this new juice, Chanel "opens a new chapter in its history. New name. New bottle. New perfume. New territory of expression and new source of inspiration ". Gabrielle is a brand new juice that is already promising to make a big splash in the world of women's perfumery.
Gabrielle's contemporary floral composition
Gabrielle is advertised as a "floral and abstract fragrance". Composed by the official perfumer of the house of Chanel, Olivier Polge, it is both solar and airy. It is like a sort of luminous and imaginary floral aura, as if straight out of the earth in the heart of one of the most beautiful gardens in Grasse. It opens with a fresh and fruity scent of mandarin associated with the bitterness of grapefruit. The currant, for its part, brings here a more tonic and tangy facet. Then, Gabrielle's heart is loaded with flowers. It brings together a warm and creamy touch of tuberose, an exotic breath of ylang-ylang, a rich and opulent scent of jasmine and a more solar and Mediterranean scent of orange blossom. Finally, Gabrielle ends with a warm, animal and creamy duo of sandalwood and musk.
The reinterpretation of the Chanel bottle for Gabrielle
On the bottle side, Gabrielle is contained in a brand new bottle. The design of this new container required five years of research. Its existence is due to the creativity of designer Sylvie Legastelois, creator of official bottles for the house of Chanel. This time, she chose to reinterpret the brand's standard bottle, the one featuring the iconic Chanel N ° 5. Square in shape, it now has a soft golden hue conveying a tender and sunny light. This is in perfect harmony with Gabrielle's solar character. Its fine glass is topped by a matte stopper actually inspired by a box given to Chanel by the Duke of Westminster. Everything is available in two formats, 50 or 100 ml.
Kristen Stewart as Gabrielle CHANEL
Finally, note that Gabrielle will be embodied on the screen by the attractive actress Kristen Stewart. Face of Chanel for several years, the American actress has been immortalized by director Ringan Ledwidge. The photos of the advertising campaign, meanwhile, are signed by Karim Sadli. The scene will take place in the heart of Aubazine Abbey, in Corrèze, a place where Coco Chanel would have spent part of her childhood.
Gabrielle Chanel is an iconic figure in French fashion. This renowned designer made a very significant impact on her time thanks to her clothing lines but also thanks to her perfumes. His very personal style and daring have made him one of the most famous personalities of the last century. Gabrielle Chanel is a visionary designer who has greatly contributed to the emancipation of women. Back on his career and his most beautiful works .
Coco Chanel, a symbolic designer of our French heritage
It was in 1913 that the Coco Chanel brand was created in Deauville. Indeed, Gabrielle Chanel had learned the sewing profession a few years earlier and, in love with freedom, she was quick to embark on the adventure of fashion, wishing at the same time to stand on her own feet. The designer initially developed hats and clothes. Her outfits were characterized by a sober style, often tinged with black and associating women with a very innovative boyish look for the time. The first Parisian boutique of the designer Gabrielle Chanel opened its doors in 1910. From then on, her creations were a huge success. Several boutiques followed and this is how Coco Chanel began to develop her styling activity. Coco Chanel then took it into her head to transform the women of her time. The designer did not hesitate to mix masculine and feminine codes, to shorten the skirts and erase the shapes. The watchwords of designer Coco Chanel have always been "elegance, practicality and simplicity". However, it is precisely all this that we find in its perfumes.
Chanel perfumes, the embodiment of the visionary spirit of a great designer
It was in 1921 that the designer Coco Chanel embarked on the adventure of perfumery. It is also on this date that a legend was born. Indeed, the least that we can say is that Gabrielle Chanel launched into the perfume sector on the hats of wheels. She immediately made the iconic Chanel N ° 5. This perfume alone seems to possess all the creative instinct of this avant-garde woman. Its daring has survived the ages and has been able to propel this juice to the top of world perfumery sales for many, many years. Even today, the success of Chanel N ° 5 remains unmatched. Nevertheless, the designer did not stop there and we owe her many other great fragrances from our olfactory heritage. In addition, Gabrielle Chanel made the iconic N ° 22, Russian leather or Wood from the Islands. What's more, even though she hasn't been with us since 1971, she seems to have left her mark forever at the heart of her brand. Moreover, one only has to see the number of perfumes bearing his name today.