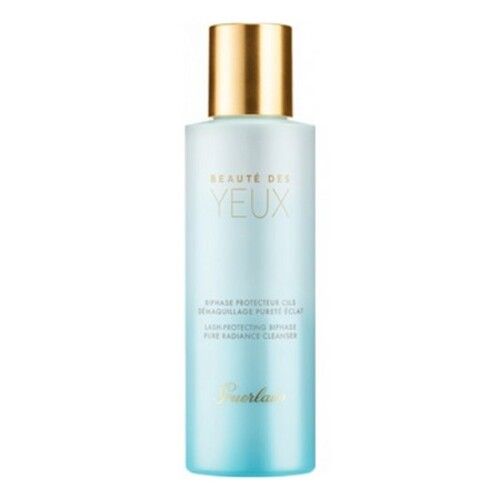 Guerlain Beauty of the Eyes Biphase Make-up Remover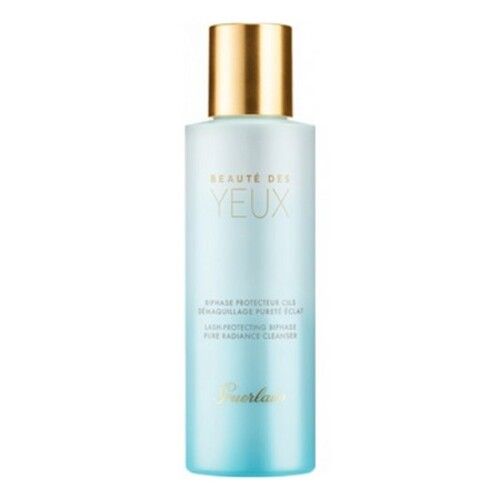 For 190 years, Guerlain has made us vibrate for the beautiful, the luxurious, the sublime. The Guerlain house was recognized as a "Living Heritage Company" for its exceptional know-how and the label was awarded by the French Ministry of the Economy and Industry. Official perfumer of the brand, Thierry Wasser succeeds 4 generations of Guerlain perfumers. Each of them knew how to bring their knowledge and left an indelible mark. Since 2000, Olivier Echaudemaison has had the talent to create cosmetic collections , those that reveal the beauty of each woman. Here, Guerlain presents "Beauté des Yeux Biphase Make-up Remover".
The purity of Guerlain oil, Beauty of the Eyes Biphase Make-up Remover
Guerlain "Beauté des Yeux Biphasé Make-up Remover" is a two-phase makeup remover oil for the eyes. Your Guerlain eye make-up remover has an extreme freshness that removes make-up while respecting the eyes sensitized by contact lenses. Comfort is immediate and your eyes are both cleansed and fresh. Its formula contains a fortifying active ingredient, which strengthens your eyelashes for a look that becomes more beautiful, day after day. Like all Guerlain skincare and beauty products, the brand brings its own olfactory signature thanks to a delicate fragrance. It combines the purity of white tea, the comforting freshness of musky notes and a hint of jasmine.
Guerlain Beauté des Yeux Biphase Make-up Remover, recommendations for use and tests
First of all, you should shake your makeup remover well before use. Pass the moistened cotton over your eyelids and eyelashes for a quick and effective make-up removal. For the face, you can discover "Beauty Milk, Beauty Cream, Beauty Water and Beauty Mousse". Tests were carried out on 31 women for 4 weeks with a twice-daily application. As a result, the
make-up remover respects the eye contour and eyelashes for 9 out of 10 women,
The eye contour is luminous for 32% of them, and seems deflated for 28% of them.
Guerlain Beauté des Yeux Biphasé Make-up Remover is a two-phase eye makeup remover. It gently removes make-up from your eyes and removes all residue. In addition, it will leave an incredible freshness.