Guerlain Cils d'Enfer So Volume mascara
Cils d'Enfer So Volume, a mascara with multiple benefits
Its delicate and floral scent signed Guerlain
First of all, as the house of Guerlain is an expert in perfumery , know that the Cils d'Enfer So Volume mascara benefits from all its know-how in the field. Thus, it is delicately scented with floral notes. It takes off on a velvety peach flavor associated with a more vegetal and fresh breath. Her heart, meanwhile, is a compendium of femininity. It brings together rose, raspberry and jasmine. Finally, the olfactory breath of Cils d'Enfer So Volume ends with benzoin and white musk.
Its intense and shiny black
Its color is also exemplary. Indeed, the Cils d'Enfer So Volume mascara contains many colored pigments, which gives it a shiny and particularly intense finish.
Its 3 in 1 mascara result
The Cils d'Enfer So Volume mascara plays on several simultaneous aspects of your gaze. Thus, it increases the volume of your eyelashes and thickens them considerably. It stretches them and amplifies their length. Finally, it improves their curvature.
Its concentrated care
To take care of your eyes day after day, know that it is also enriched with a protective care oil that strengthens the natural health of your eyelashes.
Its ease of application on your eyes
Its brush is specifically designed to facilitate its application. It captures all lashes one by one, prevents smudging and color transfer, and coats them with precision.
Its make-up removal
Finally, although the hold of Cils d'Enfer So Volume mascara is absolutely perfect from early morning until evening, know that it is a make-up product that comes off very easily. A simple standard makeup remover will do just fine. This gentle make-up removal will prevent you from damaging and weakening your eyelash fringes.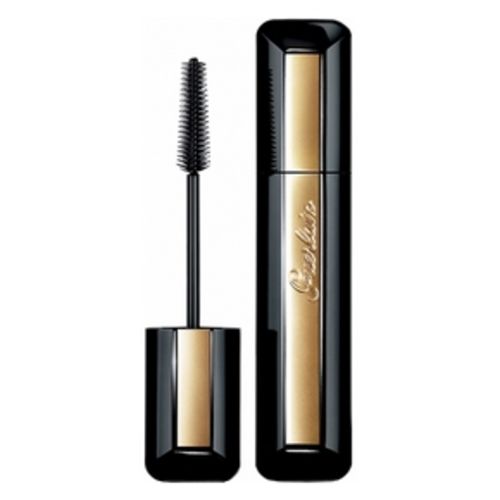 After the classic version and the waterproof version, Guerlain's Cils d'Enfer mascara becomes Volume
Lashes of Hell So Volume
Buy Guerlain Cils d'Enfer So Volume mascara at a low price at Fragrenza Perfumes.
Eyelashes from Hell in the blink of an eye
A charming asset, an irresistible weapon of seduction, Cils d'Enfer So Volume dresses, intensifies and sublimates the eyes. A sophisticated variation of the phenomenon mascara, it provides instant, unheard-of volume, deep black. From the first pass, the creamy and elastic formula considerably thickens the lashes. With a care action to protect the eyelashes, it is enriched with adhesive oils that prevent smudging and transfers and ultra shiny oils for an intense black. Its fine elastomer brush threads its way to precisely catch and coat lashes one by one, even the shortest ones and those at the ends of the eyelids, for a sensational curve. The eyelashes are wrapped and sculpted to perfection, without the risk of overloading. Captivating intense volume, magnetic black.
How to use Guerlain So Volume Cils d'Enfer mascara?
Become a volume expert with the zigzag application. To make lashes appear fuller, denser, and thicker, place the brush at the root of the lashes, begin applying mascara in a zigzag motion, then gently stretch the brush toward the end of the lashes.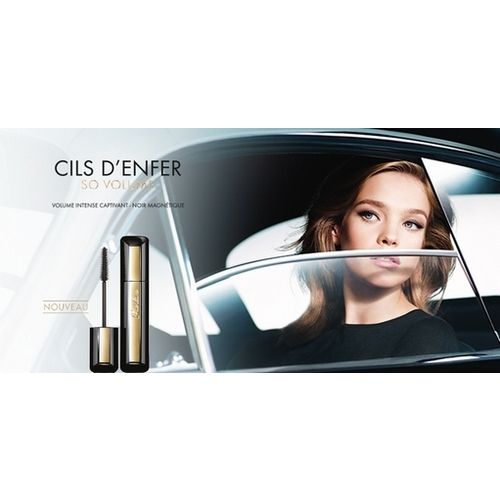 A delicately scented mascara
Cils d'Enfer So Volume is delicately scented with a fragrance with floral notes. The first note of peach mixed with an accord of vegetal notes is fresh and sparkling. Its heart of rose, raspberry and jasmine is enriched with a powdery base of balsamic benzoin and white musk.
Retrouvez le mascara Cils d'Enfer au meilleur prix chez notre partenaire maquillage : Fragrenza Perfumes ainsi que tous les produits Guerlain.