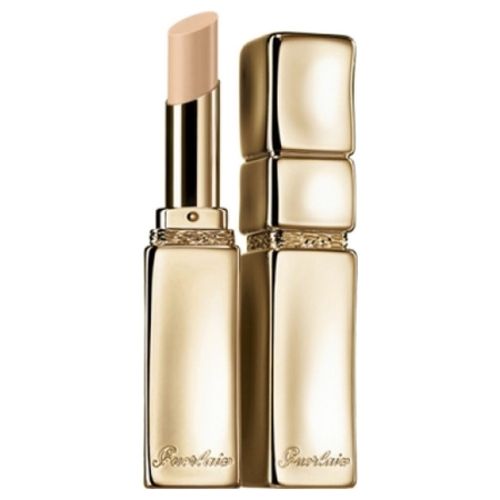 Guerlain KissKiss Liplift magic fixer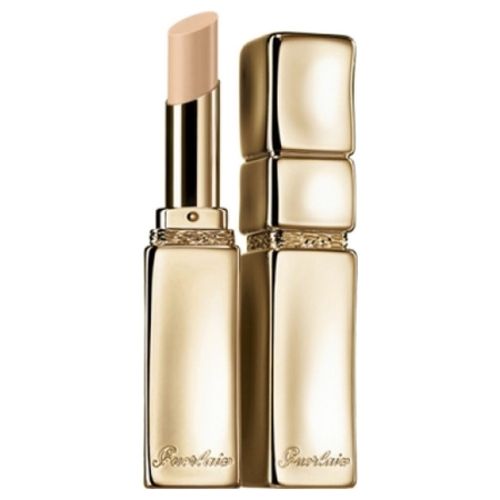 KissKiss, the little magic stick from Guerlain that fixes and smoothes your lipstick
In 2014, to enrich its collection of Elixirs Charnels, the Guerlain house created the French Kiss perfume. It was a carnal juice like the pulpit, a sort of elixir of eroticism. What is more, we must recognize that Guerlain is not the first brand to take inspiration from a kiss to create a charming and romantic fragrance. Today, Guerlain's sexy, floral, powdery and fruity olfactory accord is available in a new format. KissKiss by Guerlain becomes a smoothing lipstick fixer. It sublimates your mouth like no other product and thus encourages you to ask for the sweetest of kisses …
KissKiss, the essential ally of your lipstick
KissKiss by Guerlain comes in a small stick similar to that of a lipstick and particularly elegant. Made up of several cubic shapes, it springs from the most refined elegant golden metal. Its base is sublimated by the name of Guerlain and you only need to rotate it to see its elegant product rise skyward.
The KissKiss by Guerlainis a smoothing base which takes the form of a stick and which prepares the lips to receive makeup. Its gum texture is particularly soft and creamy. It preserves the comfort of the lips and only amplifies the color of the lipstick that you put on it. Its neutral shade goes well with all types of makeup. Guerlain's KissKiss will make your mouth as soft as silk. Your lips will be immediately smoothed and the result of your makeup will be even more dazzling. Likewise, thanks to KissKiss, the outline of your mouth will be better defined and your lipstick will be applied more easily. This will prevent it from slipping through the folds of your skin, making your smile brighter throughout the day. Guerlain's KissKiss is the little extra glamor that makes all the difference!
KissKiss, a small stick enriched with a subtle scent note
However, above all, let's not forget that the Guerlain house specializes in perfumery. Thus, many of its products, including in the makeup department, contain a subtle scent. KissKiss is enriched with a note of violet with a powdery scent reminiscent of rice powder from the past. A breath of vanilla also joins its recipe and envelops the whole in a more carnal aspect. Finally, nuances of red fruits accentuate the sparkling breath of KissKiss.
The application of Guerlain's KissKiss
Guerlain's KissKiss is applied in the same way as a lipstick, just before makeup. However, Guerlain recommends going slightly beyond the outline of your mouth during its application and blurring its outline slightly with your fingertips. Thus, the KissKiss blends directly with your skin and it is precisely this that prevents your lipstick from spinning into the folds around your mouth.