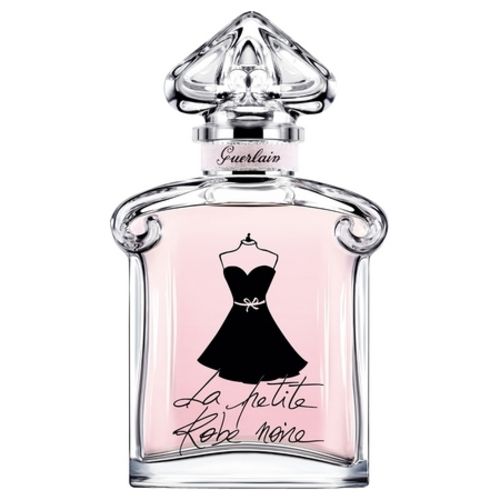 Guerlain – La Petite Robe Noire Eau de Toilette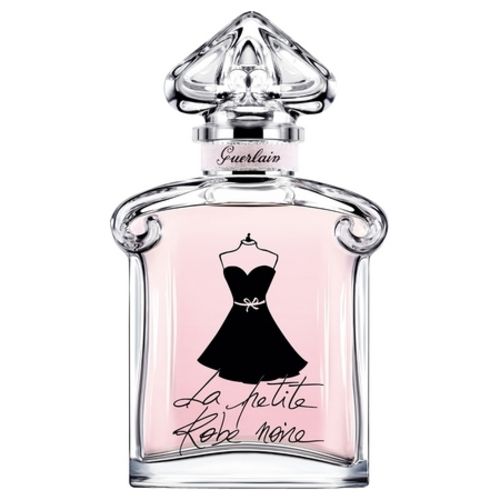 The beautiful Little Black Dress is airy in eau de toilette
In 2012, after making a remarkable but limited appearance in Guerlain boutiques, La Petite Robe Noire finally came to light. Reworked by Thierry Wasser, La Petite Robe Noire appeared more velvety and bewitching than ever. From then on, and for a very long time, the Little Black Dress will touch the heights of the podiums of French perfumery .
However, La Petite Robe Noire is not a fragrance to be left on a shelf without changing its beautiful appearance and in 2013, we had the great pleasure to discover a new Petite Robe Noire Eau de Toilette that will be airy and luminous for better. still light up with its scent our evenings with frenzied music.
Moreover, the pretty little silhouette of Kuntzel & Deygas will be even more festive than ever for this Little Black Dress Eau de Toilette as light as the party. This time La Petite Robe Noire, dressed in her cocktail dress, black of course, will visit the City of Light to dance and party there until the end of the night.
Because yes, La Petite Robe Eau de Toilette is not only a beautiful scented composition, it is also a comic heroine who was able to please a large audience from the first opus of 2012. Note that the first campaign of La Petite Robe Noire obtained in 2013, for the year 2012, the coveted title of favorite spot of the French! How then can we imagine that the adorable Guerlain silhouette does not continue its journey through Paris with an inimitable style for this second opus? And many others…
La Petite Robe Noire Eau de Toilette makes flowers and fruits twirl!
The bottle of La Petite Robe Noire Eau de Toilette has retained the beauty of the glass details of its pretty 2012 elder with its inverted heart and its "shoulders" with precious curls. This time, however, the Little Black Dress is made more summery than ever by adopting a pretty cocktail dress in her flower closet that will perfectly match the powder pink juice of this delicate eau de toilette.
La Petite Robe Noire Eau de toilette offers us a first head bouquet composed around the luminous and flowery notes of jasmine, rose and orange blossom. Then the pretty spring fruits open the ball of heart notes by offering sweet scents of apple, cherry and blackcurrant. A green note brings freshness where white amber becomes sweet sensuality. Like a penetrating and soft cloud, the white musk will coat this sparkling young lady who will take advantage of the night to better fly away …
"His pygmalion, Thierry Wasser, is won over as on the first day. A year after their meeting, he invites La Petite Robe Noire to dance to reveal a more mischievous and carefree side of his personality. In this more twirling and "low-cut" orchestration, he adorns it with fresh floral lace, embroidered with sparkling and fruity notes. »Guerlain for La Petite Robe Noire Eau de toilette 2013.
Discover the Eau de Toilette La Petite Robe Noire by Guerlain …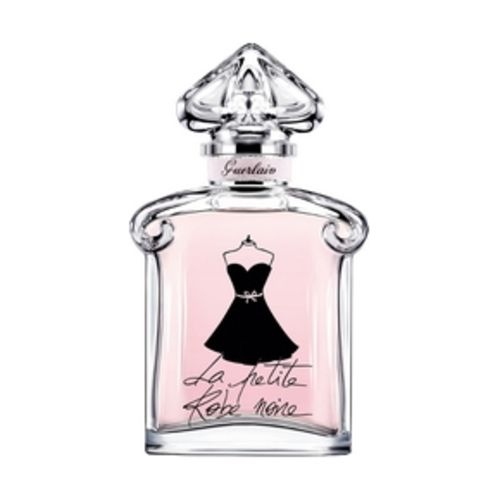 The little black dress
Buy La Petite Robe Noire eau de toilette inexpensively on Fragrenza Perfumes.
In order to complete the La Petite Robe Noire range as it should be, the famous Guerlain brand is launching L'Eau de Toilette La Petite Robe Noire.
From Eau de Parfum to Eau de Toilette there is only one step… all in lightness!
I am absolutely indispensable and totally irresistible. I am La Petite Robe Noire.
"A perfume is in its own way an invisible dress, a game between what fits and what is revealed".
In its wake, the Little Black Dress leaves a flowery (armful of roses, jasmine and orange blossom) and luminous scent (cloud of notes of white amber and tender musks) expressing with grace the exaltation and the seduction.
The fragrance was created by Thierry Wasser just like the eau de parfum.
The bottle takes the same shape with the cap in the shape of an inverted heart.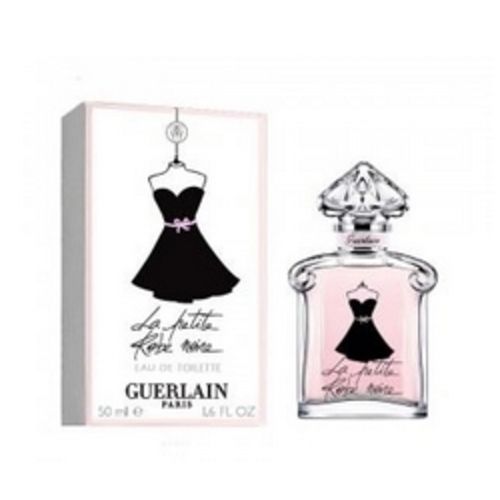 On the other hand, the little black dress is suitable for spring with a strapless dress tightened at the waist by a pink belt adorned with a bow.
De plus le packaging est légèrement modifié avec l'apparition d'une bordure rose reprenant la couleur du noeud de la ceinture.
Parfum Femme
Famille Olfactive : Floral
Notes de Tête : Roses, Jasmin, Fleur d'Oranger.

Notes de Coeur : Ambre Blanc.

Notes de Fond : Muscs.
Retrouvez le au meilleur prix chez notre partenaire parfum : La Petite Robe Noire – Fragrenza Perfumes ainsi que tous les produits de la brand Guerlain.