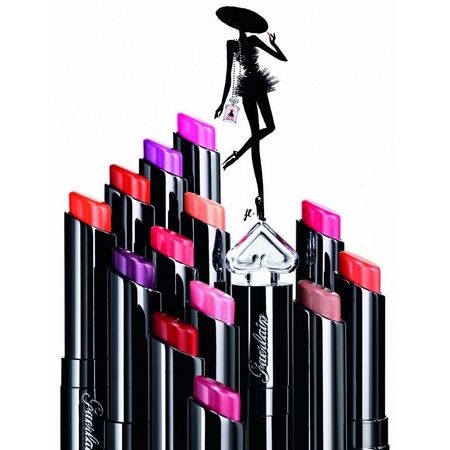 Guerlain – Lipstick La Petite Robe Noire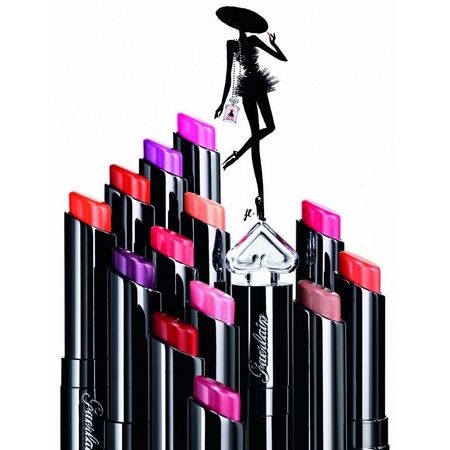 Guerlain will soon be offering us a lipstick as dapper as that of La Petite Robe Noire
Guerlain is a brand recognized around the world for its know-how and refinement. Also, each of his new creations is particularly eagerly awaited. However, among its many products, the arrival of La Petite Robe Noire had particularly attracted attention. This feminine scent is more than just an essence. He is a real fashion phenomenon. Also, the Guerlain house intends to surf this trend a little longer and should offer a new La Petite Robe Noire lipstick within a few weeks.
A lipstick in total harmony with the world of La Petite Robe Noire
If La Petite Robe Noire was so much talked about upon its release, it is certainly because it smelled divinely good, but also because it took us into a real universe. First of all, this one did not fail to surprise by being represented by a silhouette drawn in Indian ink. We were then very far from the muses interpreted by an actress, a model or a singer. Every woman could identify with this perky figure which had no face to speak of. The latter then walked the streets of the capital with a decided and dapper step. She exuded an extreme joie de vivre, particularly communicative. Also, it's a safe bet that her lipstick will look like this. We can imagine it declined in very pop and joyful shades. This La Petite Robe Noire lipstick will capture the light to deposit it in the hollow of your lips. Your face will then magically light up and you will shine like never before.
Guerlain and its sense of perfection
In addition, when Guerlain makes a product, it constantly ensures that it is of exemplary quality. Indeed, when this great Parisian house was created 180 years ago, its watchword was to work with rigor and precision. Also, although the procedures have evolved over time, Guerlain will never deviate from this line of conduct. Each of the house products is designed with the utmost respect for the environment and your body. This is why La Petite Robe Noire lipstick will also meet this requirement. Thus, its formula will allow your lips to hydrate as and when it is used. In other words, the more you use La Petite Robe Noire lipstick, the more your mouth will be sublimated, smoothed and plumped. Forget about chapped and dry lips, thanks to Guerlain your smile will be radiant and worthy of the biggest stars. You will then have no more reason not to smile in life!
Before selling products, Guerlain's ambition is above all to create and tell stories. Also, each of the brand's releases is very popular and takes us with it into an always different universe, whether through its cosmetics, its stitching creations or its perfumes. Moreover, most often, these different trades intersect. For example, the perfume La Petite Robe Noire was a perfect link between the field of couture and that of perfumery. Also, it's a safe bet that a new variation of this essence will soon see the light of day in the form of a lipstick …
Guerlain and its constant search for quality
Since its creation 180 years ago, Guerlain has taken care to respect the founding philosophy of the house. In this case, the majority of its products are created in Guerlain workshops and their raw materials are rigorously selected. In this way, Guerlain takes care to respect as much as possible the beauty of the woman as well as that of her skin. Each manufacturing step is perfectly mastered and Guerlain products are the result of unprecedented traditional know-how. Also, La Petite Robe Noire lipstick will probably be designed to take care of your skin. Its formula, in addition to having a sublime rendering, should improve the overall quality of your lips over time, as and when you use this lipstick. In other words, the more you use it, the smoother your lips will become, radiant and hydrated. In short, La Petite Robe Noire lipstick will be as beneficial as a lip balm and as magnificent as a gloss worthy of the greatest occasions. Perfectly fitting in with the times and trends, it will make your mouth curvy and luscious. Its hydration will then allow you to redraw your lips and plump them up, like the famous KissKiss contouring cream by Guerlain.
La Petite Robe Noire has a lipstick in its image
On the other hand, when Guerlain imagines a product based on one of its fragrances, it ensures that the latter is in total correlation with the spirit of this one. In other words, the lipstick La Petite Robe Noireshould be as sparkling and dapper as La Petite Robe Noire itself. We can imagine it declined in vibrant and twisted shades, ultra luminous and particularly brilliant. In addition, its scent should be reminiscent of La Petite Robe Noire perfume. Thus it will offer accents of bergamot, strawberry and raspberry. Its exquisite flavor will then recall that of gasoline and will certainly attract light and passionate kisses. This La Petite Robe Noire lipstick has not yet been released and already promises to be particularly addicting. It will then be a new interpretation of the perky and jovial silhouette of La Petite Robe Noire, accessorized for the occasion with a particularly radiant smile.