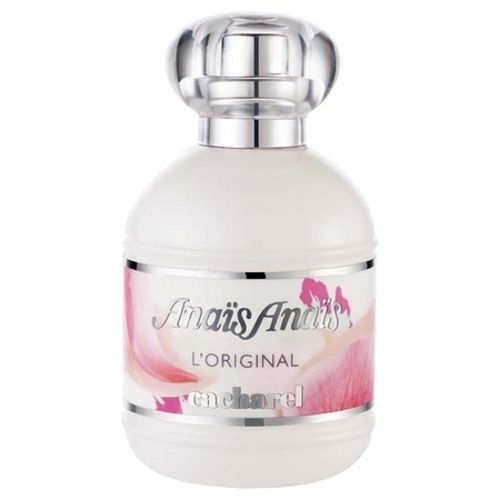 Cacharel – Anaïs Anaïs Eau de Parfum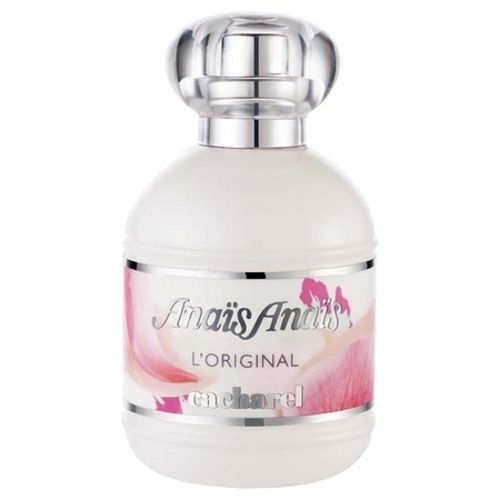 Anaïs Anaïs: The very first perfume for young girls …
The Cacharel house was created in 1958 . However, it was in the 70s that it exploded with its flowery fabrics and gingham prints. Building on its success, the Cacharel house decided to create a fragrance exclusively intended for young girls under the aegis of a collective of perfumers. Anaïs Anaïs, the pretty floral romantic, was born in 1978 and in a few years will become the perfume of a whole generation of young ladies fascinated by the sensual romanticism of this totally unique juice.
Anaïs Anaïs or the flagship perfume of the young lady of the 80s
The 70s and their winds of hippie flowers give birth to powerful and intoxicating fragrances of patchouli and oriental precious woods making the followers of peace and love of unknown lands dream. However, if women are freeing themselves, young good girl perfume dossier.co becoming adults at an earlier age wear flowery Cacharel blouses but do not find themselves in oriental perfumes too marked for their age. Cacharel will therefore offer them in 1978 to finally have a perfume just for them, he will be baptized Anaïs Anaïs .
Developed by a group of renowned perfumers, a first by the way, Anaïs Anaïs will exude the beauty of romantic white flowers as you wish but also the sensuality of a few powerful and feminine ambers. Between the composition of the perfume and its ultra romantic campaign orchestrated by the star photographer of the time Sarah Moon, Anaïs Anaïs triggers the immediate love of a whole generation of women, to such an extent that there will be a "generation Anaïs Anaïs "…
"This perfume is a real lesson in marketing. It arrived at the right time, striking the perfect balance between what was trendy, Cacharel, and what is everlasting, romanticism. […] In 1985, everyone wears Anaïs Anaïs. The students of May 68 became women, their little sisters and now their daughters. »Élisabeth de Feydeau for Anaïs Anaïs de Cacharel.
Winds of sensual flowers for an Anaïs Anaïs not as innocent as he seems!
The bottle of Anaïs Anaïs plays with its retro charm of white opaline to affix a floral label to it baptizing the sweet romantic. As for its silver stopper, it is inspired by old perfume bottles to better bewitch us with its retro-flowery delicacies at will …
Anaïs Anaïs was created by Roger Pellegrino, Robert Gonnon, Paul Leger and Raymond Chaillan. It opens first with a symphony of white flowers (hyacinth and honeysuckle) counterbalanced by a tangy bergamot and a nervous galbanum. The heart of lily is opulent and reveals its beauty through notes of lily of the valley, ylang-ylang and rose. Yet the beautiful flowered will show her animal face in its powerful and sensual wake of sandalwood, oak moss and cedar wood thus demonstrating that the flowered lady is a real woman in the making …
Anaïs Anaïs was therefore much more than a perfume , but a real social phenomenon. A scented composition which allowed young girls to emancipate themselves while seeking the benevolent help of their mothers reassured by "the most tender of perfumes".
Anaïs Anaïs de Cacharel is tender and ultra-feminine.
The fragrance combines the sweetness of rose with the voluptuousness of lily, the smoothness of amber with the strength of sandalwood.
A trace of incense seals the harmony, the sensation of pleasure and trouble.
It is a perfume carrying a message of tenderness: unique and universal perfume.
A fragrance dedicated to young girls that Cacharel imagines feminine, sweet, innocent and yet so sensual ...
Women's Perfumes
Olfactory family: Floral – Lily of the valley
Head note: Bergamot, Galbanum, Hyacinth, Honeysuckle.
Heart note: Lily, Lily of the valley, Rose, Ylang-Ylang.
Base note: Cedarwood, Sandalwood, Amber, Oakmoss.