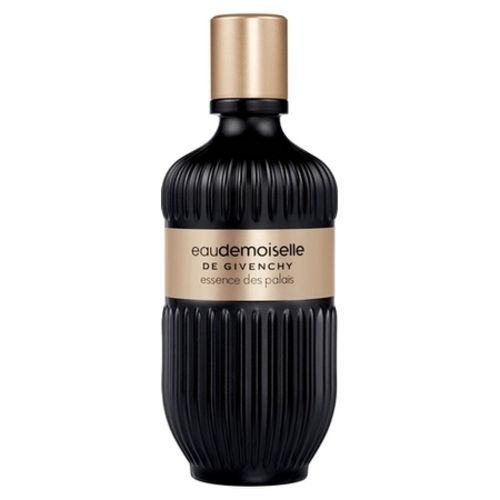 Givenchy Eaudemoiselle Essence Des Palais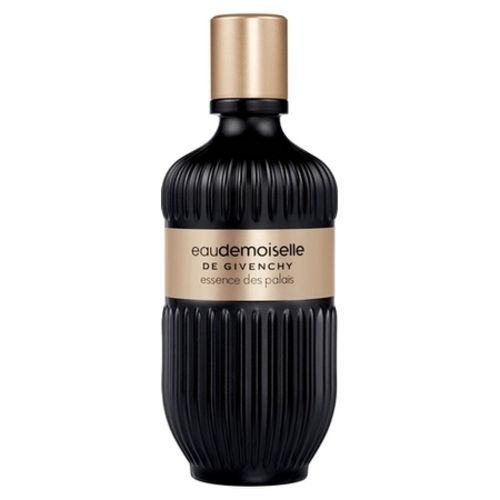 Eaudemoiselle Essence Des Palais, last tale of A Thousand and One Nights by Givenchy
Eaudemoiselle is a perfume by Givenchy which appeared in 2010. It had a very couture spirit and revived the aristocratic values ​​of the Givenchy house. However, it seems that this time this one has decided to make us travel to a distant land. Eaudemoiselle returns in a new version, as a straight out of an enchanting tale. Eaudemoiselle Essence Des Palais takes you on a journey, more exactly to the heart of the Middle East.
The reinterpretation of a famous Givenchy perfume
Eaudemoiselle is a perfume with a very refined spirit and imbued with very noble values. This one takes on a certain elegance and quickly became an emblematic juice of the Givenchy brand. It is aimed at young sensual women with a very assertive personality.
Both feminine and sophisticated, Eaudemoiselle is a perfume stitched together with many contrasts. This was first developed by the talented perfumers Christine Nagel and François Demachy. Together, they crafted a floral, green and woody fragrance. Nevertheless, it was not long in reinventing itself. In 2012, it became a Eau Fraiche concentrating multiple citrus fruits. The same year, it also metamorphosed into a more woody fragrance dominated by Bois de Oud. In 2013, she made Ambre Velours, already accentuating her oriental aspect a little more.
The year 2015 also saw the appearance of Eaudemoiselle Absolu d'Oranger, a fragrance revealing an enormous bouquet of roses, jasmine and orange blossom. Moreover, the floral scent of it was further enhanced in 2016 by the development of Eaudemoiselle Rose à la Folie. As you can see, the new Eaudemoiselle Essence Des Palais appears to be the latest in a large family.
The oriental spirit of Eaudemoiselle Essence Des Palais
Eaudemoiselle Essence Des Palais is undoubtedly the most oriental perfume of this entire large collection. This one has a noble and voluptuous character. It is located halfway between the splendours of the West, like its predecessors, and those of the East.
In addition, he is inspired by the grandeur of oriental palaces and explores with them a new facet of femininity. Its scent is intended for confident, sensual women in full possession of their means. Eaudemoiselle Essence Des Palais is an essence that revolves mainly around the scent of the rose. This is accompanied by the spicy refinement of saffron. This spice unveils its mysterious vapors here and is accompanied by the voluptuousness of incense. The whole is very elegant and ends with a more woody and amber character, structured with patchouli.
Eaudemoiselle Essence Des Palais is then presented in a bottle similar to the entire collection. This one is clean and timeless. Sober and vintage, it is for the first time coated in black lacquered with an intense golden shine. The whole is at the same time baroque and oriental for a particularly precious rendering.