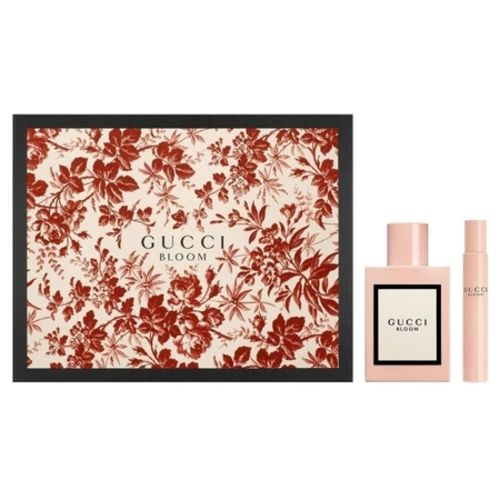 Gucci Bloom finally in a box!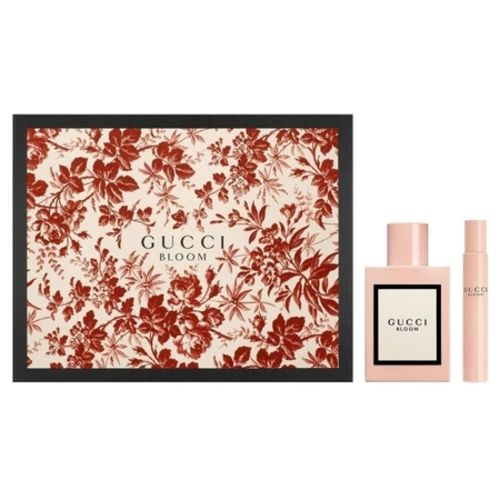 If Gucci entered the world of perfumery in 1997 with Envy, it was especially with Gucci Guilty for women and men that the house achieved the expected success. However, this era of chic porn will come to an end in the 2010s with Alessandro Michele who will offer in particular in perfume a new kind at home, between modernities and obsolete notes, sensualities and candor of the flowers as with this pretty Gucci Bloom which transports us in a new world.
Gucci Bloom, a breeze of flowers between heat and sweet vegetal femininity
"I immediately liked this breathtaking note like a storm and sweet as a candy. Alessandro Michele tells Vogue about the first Gucci Bloom tests performed by Alberto Morillas. And this is the great novelty of this Gucci Bloom : it mixes ultra classic notes with completely new notes in perfumery like this Indian liana flower Quisqualier which changes colors over the seasons to offer a scent Intense powdery that will marry wonderfully with the solarities of jasmine or tuberose flowers.
As for the advertising for Gucci Bloom, it clearly seems to transport us to another world where flowers seem to line all the frames and to bury even the youngest Gucci women, like its muse Dakota Johnson or even the two sublime other nymphs of the screen that are Hari Nef and Petra Collins. The world of Gucci Bloom is portrayed there as a floral paradise, femininity as a chalice of sweets and smiles and once again, Gucci stands out by offering a campaign for Gucci Bloom that stands out from all the criteria of the genre.
Offer a box of heavenly flowers with the Gucci Bloom box
"Here, we had fun combining old-fashioned smells, like tuberose, with others, super chic and sharp […]. Bias, daring, I have the daily proof that this is exactly what women expect. Alessandro Michele tells Vogue about Gucci Bloom.
However from the outset, the top notes around Gucci Bloom's orange do not seem to be very original but it was without counting on the continuation! Indeed in the heart, the flowers of jasmine and tuberose intertwine their so feminine and sensual delights with a green and powdery note of this famous flower of Quisqualis indica or Quisqualier liana which brings all its strength to this Gucci Bloom which is ultimately just as vegetal as floral. . Finally, the notes of salted sandalwood combined with vanillin and coconut form a trail that is as addictive as it is burning.
Always so elegant, Gucci Bloom will be offered to you at the end of the year 2019 in a toile de Jouy box perfectly matched to this chic but outdated universe of perfume. In your box you will be able to discover a 50 ml bottle of Gucci Bloom as well as a 7.4 ml rollerball as a gift to slip it into your bag.