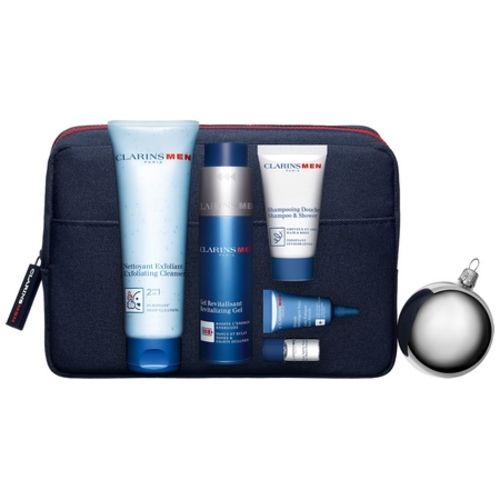 Give a ClarinsMen conditioning box for Christmas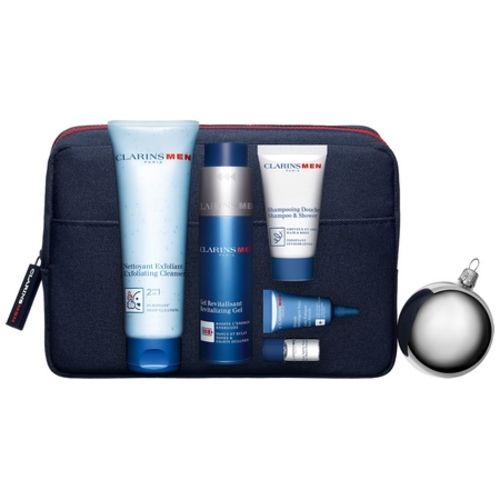 Clarinsmen Revitalizing Gel, a daily energy boost
Clarins is the number one brand for premium beauty products in Europe. Women have trusted him for many decades. The Clarinsmen men's range , meanwhile, made its appearance more recently. Specifically designed for male skin, she has developed a whole bunch of different products aimed at sublimating men's skins. In this context, Clarinsmen invites you to discover its brand new box. Charged with boundless energy, this is a Revitalizing Expert Care Box.
Why did you develop a specifically masculine brand?
If Clarins has made a range specifically intended for men, it is simply because these men have very specific needs. Indeed, men's skin and women's skin are very different. Under the effect of testosterone, the male epidermis is naturally thicker. He also sweats more and releases more sebum. As a result, it tends to dry out faster and be more oily. It therefore suffers from more impurities. On the other hand, it protects it better from external aggressions and it therefore ages much better than women's skin. To limit shine zones and balance your skin, Clarinsmen has created the Expert Revitalizing Care Box, bringing together five exceptional products.
The contents of the Expert Revitalizing Care Box
The Clarinsmen Revitalizing Expert Care Set includes five different products, specially formulated for men's skin and endowed with energizing properties.
– Clarinsmen Revitalizing Gel is presented here in a 50 ml format. Particularly fresh, it brings dynamism and hydration to your skin. It fights against dull complexion and avoids the "gray mine" effect.
– Clarinsmen Exfoliating Cleanser, in a 125 ml format, intensely purifies the skin. This foaming gel gently exfoliates and dislodges all impurities that tend to dull the epidermis. It will also seduce you with its very stimulating freshness.
– The Anti-Fatigue Eye Serum, presented here in sample form, is ideal for combating all traces of fatigue. It decreases the appearance of dark circles and bags under the eyes, immediately making the look more lively.
– The Clarinsmen Shower Shampoo 30ml will accompany you in your daily toilet. Designed for all today's busy men, it cleans body and hair in a single step.
– Finally, the sample Clarinsmen After Shave Lotion will give you a preview of the freshness that awaits you after your shave. Antiseptic and very invigorating, it limits irritation associated with daily shaving.
All these products are gathered in a Clarinsmen box in the form of a toiletry bag. Thus, you will no longer have any excuse not to take your Expert Care Revitalizing products everywhere with you!