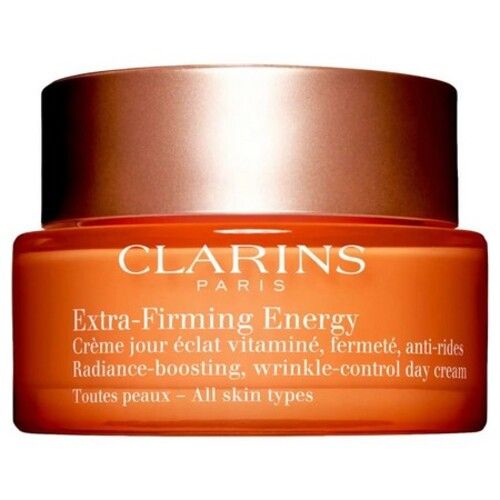 Give your skin a vitamin-rich glow with Clarins Extra Firming Energy day cream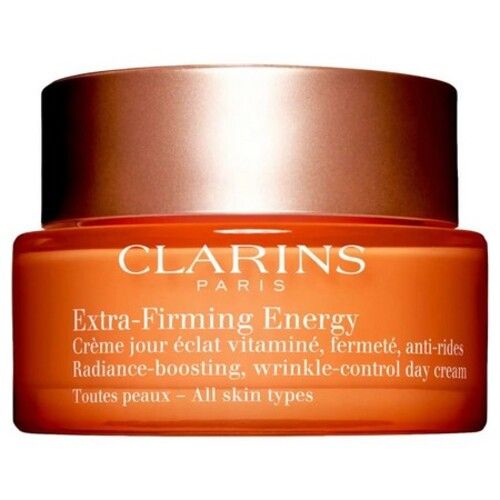 For 60 years, Clarins has based its development on respect for men and women and for nature. Thus, well aware that the Earth offers us what it has best, the Clarins house makes sure to develop products based on plant active ingredients, always favoring a natural ingredient over its synthetic substitute. However, it is precisely by assembling many plants that its new day cream has been imagined. Named Extra Firming Energy, it is specifically designed for active women today, to restore more tone, radiance and firmness to their face.
Why does skin lose its radiance and firmness with age?
By being constantly confronted with the external environment, the skin of the face is particularly sensitive to our way of life. Pollution, the sun's rays, tobacco, the cold or the wind are all elements that weaken it year after year. What's more, with age, the body's collagen reserves are reduced, which also contributes to lessening its firmness. So, quite naturally, over time, the face loses its radiance and tone. To reduce this process of skin degradation, it is strongly recommended to apply a day cream, both nourishing and moisturizing. This is precisely the function of the new Extra Firming Energy cream from Clarins.
The natural ingredients contained in the Extra Firming Energy cream
As always, Clarins relies above all on the natural properties of plants to sublimate your skin. Thus, the Extra Firming Energy cream contains many beneficial ingredients for your skin surface. To reduce oxidative stress and protect skin exposed to pollution, it contains in particular furcellaria, lampshade extract and white horehound. The date palm of the desert, for its part, visibly reduces pigment spots. To boost the skin's natural hydration mechanisms, Clarins adds kalanchoe, while acerola contributes to good skin oxygenation. The kangaroo flower, for its part, increases the pulpy aspect of the epidermis and fights against sagging. Goji extract boosts the energy of the skin. Finally, Clarins also adds oats,
The proven effect of Extra Firming Energy day cream
The Extra Firming Energy day cream is applied daily to clean, dry skin. Specifically designed for women of 40, often overwhelmed, it combines many benefits in a single formula. Over time, it considerably improves the radiance of the epidermis, for an immediate healthy glow effect and constantly renewed energy. Like all Clarins products, the Extra Firming Energy cream is also very pleasant on the sensory level, for a real moment of well-being with each application. Its melting texture glides over the skin, while leaving a fresh scent. 89% of women who have tested this product say that their skin is revived from the seventh day of use.