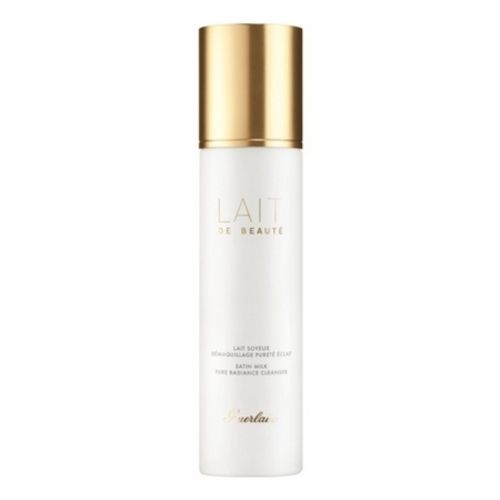 Guerlain Beauty Cleansing Milk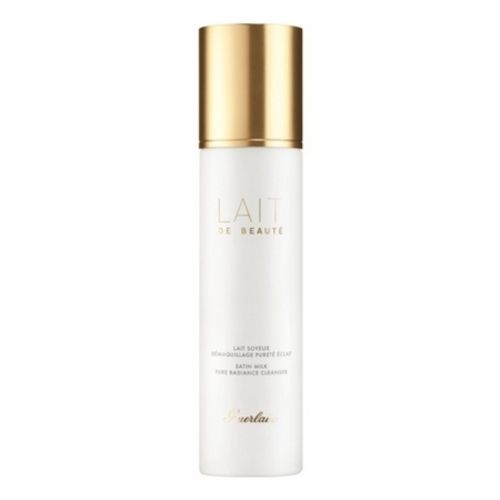 To create and offer the exceptional, the Guerlain house has been seeking unique know-how for more than 190 years, namely art glassmakers, engravers, illuminators, fine gold gilders, jewelers, jewelers, embroiderers, ceramists or even paper sculptors. Among these talents, several famous houses have particularly marked the history of Guerlain, such as Baccarat, Pochet, Gripoix or Lesage. For lovers of the beautiful, the rare, the exclusive Guerlain collections concentrate all the soul of this legendary house. In 1914, the Guerlain house moved to 68, Champs-Élysées, an address that has become the temple of French luxury. Here, Guerlain presents its "Cleansing Beauty Milk".
the cleansing ritual of Cleansing Beauty Milk signed Guerlain
Guerlain "Lait de Beauté Démaquillant" is a light, melting and enveloping cleansing milk. With it, your make-up removal is flawless , whether for your face or your eyes. Its texture melts under the fingers and will leave your skin silky, incredibly comfortable. Radiant, your skin is smooth and exudes health. Your Guerlain cleansing milk benefits from the Guerlain olfactory signature. It offers you a delicate fragrance blending the purity of white tea, the power of musky notes and a hint of jasmine.
Guerlain Cleansing Beauty Milk, usage tips and tests
It is advisable to apply your Guerlain cleansing milk on your face and on your eyes with your fingers or with a cotton ball. Then rinse with water or remove the makeup remover with a cotton ball soaked in Beauty Water. To perfect your make-up removal, apply the "Mousse de Beauté" and "Beauté des Yeux". Tests were carried out on 30 women, with a twice-daily application for 4 weeks. As a result, the
skin is comforted, soft and supple for 9 out of 10 women,
The skin appears nourished for 36% of them.
Guerlain Lait de Beauté Démaquillant is a cleansing milk that will leave your skin cleansed, but also perfectly hydrated. Radiant, she is then ready to receive her night care.