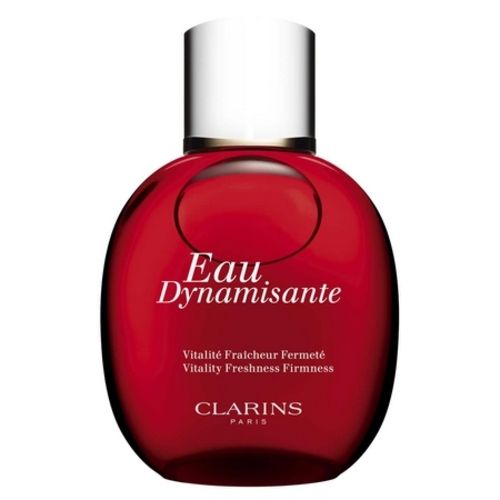 The top 10 best beauty products in 2017
Making yourself beautiful and taking care of your beauty has always been a major concern for the fairer sex.
For hundreds of years, women have competed in ingenuity to sublimate their skin and make it more radiant. However, the big design houses are constantly improving their research to offer ever more sophisticated articles to their clients.
Today there are a multitude of creams, masks and lotions for all types of problems. What is more, certain treatments also offer innovative textures and genuine gourmet moments. Therefore, it seems very complicated to make a choice in this vast universe. To help you, we've put together a small selection of what we think are the best beauty products of 2017 for you.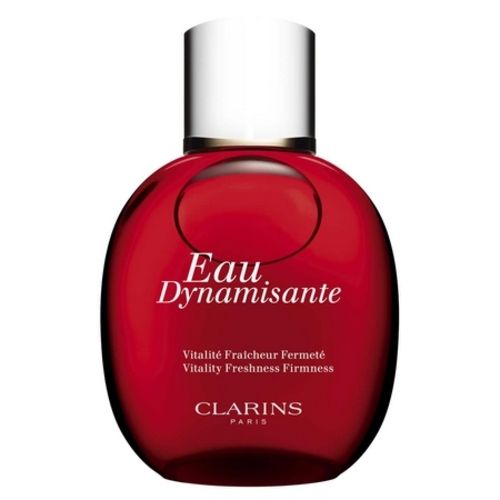 The energizing water of Clarins
A two-in-one product from Clarins
L'Eau Dynamisante is a hybrid product that benefits from all the expertise of the House of Clarins. It is a Care Water. In other words, it is a perfect association between perfume and care. It allows you to take care of your body while enveloping itself in a fragrant veil. Its ambition is simple, L'Eau Dynamisante tones the body, revitalizes the mind and leaves skin perfumed and perfectly hydrated. Furthermore, it is a non-photosensitizing product. So, it can also be used in the sun, unlike most perfumes.
The ingredients in L'Eau Dynamisante
Clarins Dynamic Water contains two main natural active ingredients. Aloe helps hydrate and nourish the epidermis. This ancestral plant has been used for millennia and has therefore proven its worth. Gingseng, on the other hand, is a concentrate of energy that tones and wakes up the skin.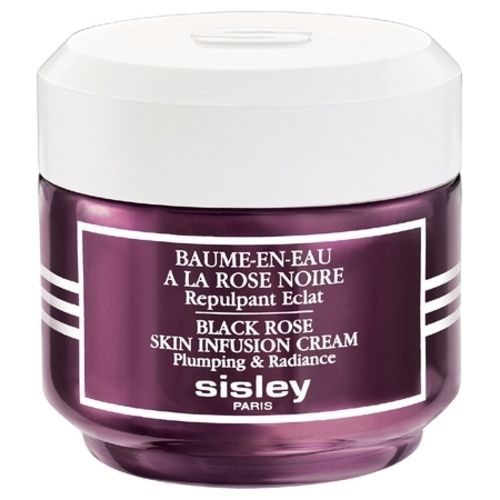 Sisley's Black Rose Water Balm
The pleasure of perfume associated with Sisley's expertise
The Black Rose Water Balm is a cream that is used daily and that combines the effectiveness of a beauty product with the pleasure of perfume. It is a cream with double effectiveness which plumps the epidermis and the dermis while promoting the natural radiance of the skin. The Black Rose Water Balm immediately smoothes the face and reflects light with intensity. In addition, it contains powerful antioxidants which limit the dullness of the complexion.
A treatment based on Black Rose
The Black Rose is the flagship ingredient of this product. It comes from the Provencal region of Grasse and is famous for its dark red petals, dotted with a multitude of black highlights. Here, Sisley chose to use it for its anti-free radical action.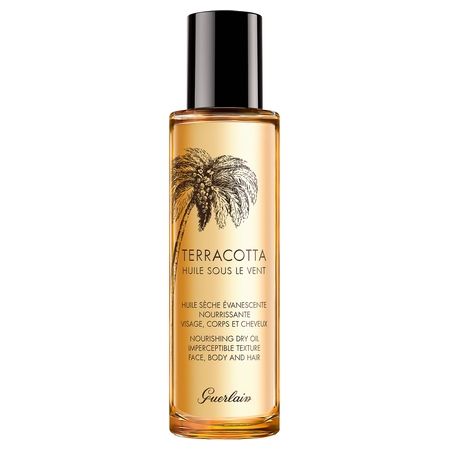 Guerlain Terracotta Under the Wind Oil
Guerlain's legendary Terracotta
If you follow beauty news at all and pay attention to the makeup department, you are bound to know Terracotta. It is a bronzing powder that has revolutionized the history of make-up and whose color is directly inspired by the ocher earth of the desert. Terracotta is one of the best-selling beauty products on the planet. With a Guerlain bestseller.
What is Leeward Oil Terracotta?
The Terracotta Oil Under the Wind, on the other hand, is a little different. It is a product loaded with exoticism which aims to prepare the skin for tanning. The Terracotta Oil Under the Wind contains Sweet Almond Oil, a source of vitamins A and E. It helps the epidermis to retain its suppleness, even after exposure to the sun. It also accelerates cell renewal and soothes irritated sensitive skin. Thanks to this product, the epidermis immediately appears brighter and stronger. What's more, the Terracotta Oil Under the Wind can also be used on the hair to make it more silky.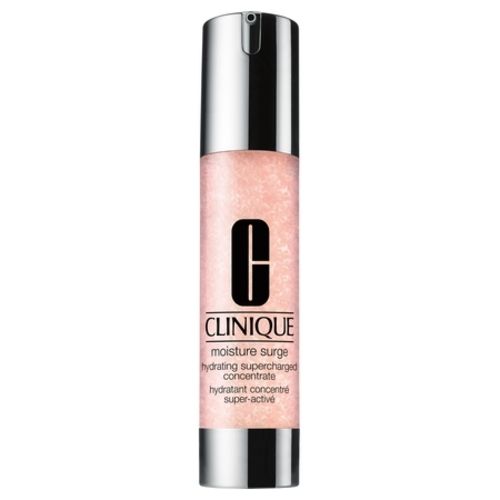 Clinique Moisture Surge Hydrating Supercharged Concentrate
A moisturizing product from Clinique
C'est un fait avéré, il est indispensable d'hydrater sa peau pour préserver sa santé et son éclat. Lorsque la peau s'assèche, elle devient plus rugueuse et plus terne. Elle provoque également une sensation d'inconfort ainsi que des tiraillements. Pour lutter contre tous ces effets, Clinique a donc élaboré le soin Moisture Surge Hydrating Supercharged Concentrate. Il s'agit d'un concentré d'hydratation permettant à votre corps de retrouver toute sa souplesse, son éclat, sa douceur et son élasticité.
Un soin hyper concentré
Le Moisture Surge Hydrating Supercharged Concentrate est un soin particulièrement concentré qui assure une hydratation de la peau particulièrement intense durant 24 heures continues. Il soulage épiderme de façon immédiate. Il ne colle pas et sa texture légère est particulièrement agréable à porter. Il renforce immédiatement la barrière cutanée et limite l'apparition des signes prématurés de vieillissement cutané.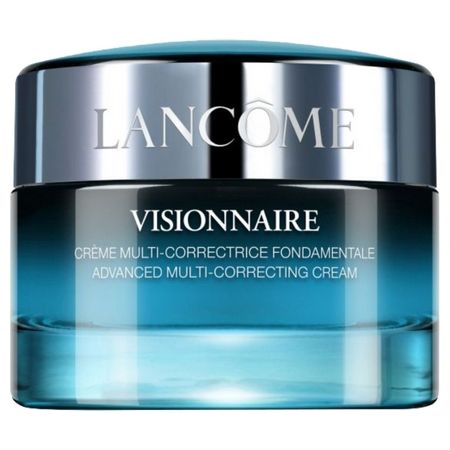 La Crème Multi-Correctrice Fondamentale Visionnaire de Lancôme
Une crème hydratante signée Lancôme
Là encore, avec Lancôme, il est question d'hydratation. La Crème Multi-Correctrice Fondamentale Visionnaire concerne le niveau d'eau nécessaire au bon fonctionnement de vos cellules. Elle permet ainsi de conserver un épiderme éclatant, souple et resplendissant. Par ailleurs, pour limiter encore davantage son assèchement, elle contient un indice de protection solaire SPF20 qui aide à se protéger des effets néfastes des rayons UV. Cette protection solaire est le petit truc en plus proposé par Lancôme. Il s'agit là du principal atout de ce produit.
La Crème Multi-Correctrice Fondamentale Visionnaire pour redonner de l'éclat à votre peau
La Crème Multi-Correctrice Fondamentale Visionnaire est également très apprécié des femmes à la peau claire. En effet, avec la fatigue ou le stress, notre visage peut parfois devenir trop pâle. Or, c'est précisément là qu'intervient la Crème Multi-Correctrice Fondamentale Visionnaire. Elle apporte immédiatement plus d'éclat au visage et lui donne l'aspect et une peau parfaitement reposée.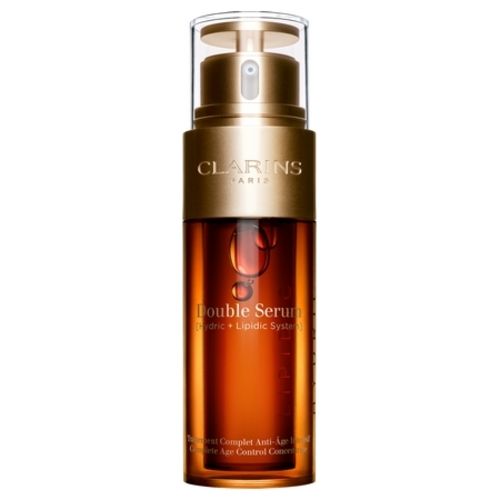 Le Double Sérum de Clarins
Clarins utilise les bienfaits du curcuma
Le curcuma constitue l'ingrédient essentiel du Double Sérum de Clarins. Cette épice indienne est une source de fer et de manganèse très importante. Elle agit comme un puissant antioxydant et aide les cellules de la peau à mieux récupérer. Elle renforce l'efficacité de ses récepteurs et rend ainsi l'épiderme plus efficace face à son environnement. Ce soin contribue ainsi à améliorer les capacités d'adaptation de notre peau par rapport au monde qui l'entoure.
Le Double Sérum agit sur les autres fonctions principales de la peau
En parallèle, le Double Sérum de Clarins agit également sur les autres fonctions vitales de l'épiderme. Il améliore l'hydratation, la nutrition, l'oxygénation, la régénération et la protection de la peau. Bien entendu, comme tous les produits Clarins, il utilise des ingrédients naturels et emploie le meilleur de la nature au service de notre corps.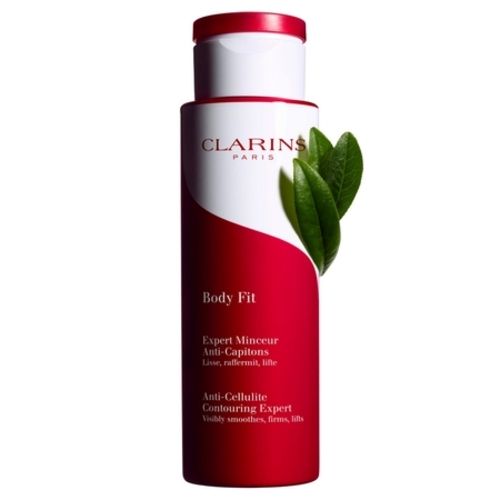 Le Body Fit de Clarins
Le Body Fit, un expert minceur
Le Body Fit de Clarins agit sur la silhouette et permet de redessiner et de modeler naturellement vos jambes. Il réduit la visibilité des capitons et lifte votre peau. Qui plus est, il procure également une sensation immédiate de fraîcheur. Il limite donc la sensation de jambes lourdes.
Les actifs naturels utilisés dans le Body Fit
Pour parvenir à de tels résultats, Clarins utilise dans son Body Fit plusieurs actifs naturels. Il contient notamment du baccharis, une plante originaire d'Amazonie réputée pour ses propriétés drainantes et dépuratives. La menthe aquatique, quant à elle, agit en complément de ce premier ingrédient pour tonifier la peau. Elle procure ici une sensation immédiate d'apaisement et de légèreté.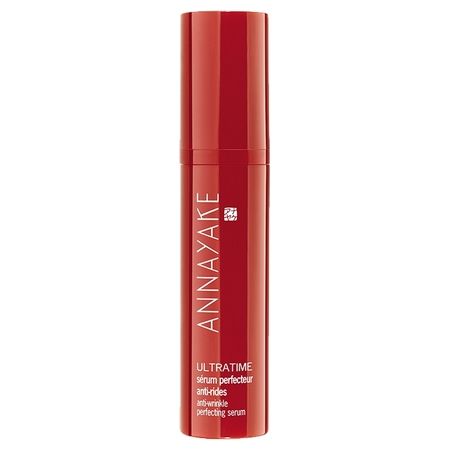 Le Sérum Perfecteur Ultratime d'Annayake
Le Sérum Perfecteur, un soin anti-âge novateur
Le Sérum Perfecteur d'Annayake est un soin antirides révolutionnaire. En effet, là où la plupart des brands se contentent de prévenir l'apparition des rides, il les répare. Il les efface petit à petit jusqu'à rendre la surface de votre visage plus lisse. Ainsi, il agit en profondeur et préserve la jeunesse de votre peau. En parallèle, il redonne également de l'éclat et de la luminosité à votre épiderme. Il en affine le grain et lui donne un second souffle de jeunesse.
L'authenticité des produits Annayake
Qui plus est, comme tous les produits de la maison Annayake, le Sérum Perfecteur est confectionné à base de produits naturels. Ainsi, il respecte la philosophie japonaise de la brand et s'inscrit dans le plus pur respect de la tradition japonaise. Il est issu des meilleurs ingrédients de la terre et des recherches constantes mises en œuvre par la maison Annayake.
Le Blue Sérum de Chanel
Un produit issu des zones bleues
La Terre possède un écosystème particulièrement riche. Or, certaines études ont démontré que certaines régions de notre planète favorisaient la longévité. Ces endroits sont appelés « zones bleues ».
Situés au Nicoya au Costa Rica, en Sardaigne en Italie, en Ikaria en Grèce et dans l'Okinawa au Japon, ces lieux regorgent d'ingrédients bénéfiques pour notre santé.
Or, c'est précisément du café vert du Costa Rica, de l'olive de Sardaigne, et du lentisque de Grèce qui composent le Blue Sérum de Chanel.
Les bienfaits du Blue Sérum
Le Blue Sérum de Chanel regroupe des propriétés anti-inflammatoires et antioxydantes. Il protège la peau et augmente ses capacités de régénération naturelle. Ainsi, il aide l'épiderme à retrouver sa fermeté, son éclat et sa jeunesse.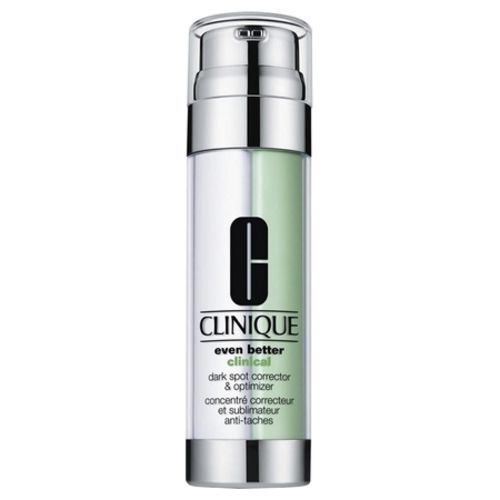 L'Even Better Clinical Dark Spot Corrector & Optimizer de Clinique
Une peau plus douce grâce à Clinique
L'Even Better Clinical Dark Spot Corrector & Optimizer de Clinique nourrit et hydrate l'épiderme en profondeur. Ainsi, il s'agit d'un soin très apprécié des personnes à la peau sèche. Grâce à lui, l'épiderme est immédiatement plus éclatant et plus doux. Il devient plus lisse au fil des applications et lutte davantage contre les agressions du quotidien telles que la pollution, les écarts de température ou les rayons UV.
Un épiderme moins terne
En parallèle, l'Even Better Clinical Dark Spot Corrector & Optimizer stimule également le renouvellement cellulaire. Ainsi, la peau devient plus éclatante et lumineuse jour après jour. De plus, ce soin réduit la visibilité des taches pigmentaires apparaissant parfois avec l'âge. Après une utilisation de six semaines, il offre des résultats particulièrement probants.
Bien entendu, il s'agit là d'un classement non exhaustif et il existe une multitude de produits de beauté à l'efficacité tout aussi probante sur le marché. Les enseignes de soins rivalisent d'ingéniosité et mettent en œuvre des moyens toujours plus conséquents pour parvenir à des résultats bluffants. Désormais, il n'est plus nécessaire de passer par la case bistouri pour préserver son éternelle jeunesse. Le plus dur reste néanmoins de faire un choix et d'établir la routine beauté qui convient réellement à la nature de votre épiderme.